Mister Engineer
A Beginner's Guide to 3D Printing
14 Simple Toy Designs to Get You Started
A Beginner's Guide to 3D Printing is written for those who would like to experiment with 3D design and manufacturing, but have little or no technical experience with the standard software. Professional engineer Mike Rigsby leads readers step-by-step through fourteen simple toy projects, each illustrated with screen caps of Autodesk 123D Design, the most common free 3D software available. The projects are later described using Sketchup, another free popular software package.
For print/design files, go to Thingiverse.
In China:
Santa's Shop, a techno/art installation that took over 2000 hours to build, will be on display daily this December, operating from 5:30 P.M. to 9 P.M. in the window at:
9127 SW 52nd Ave, Gainesville FL  32608
Click here or on the image to see a video of Santa's Shop in action.
  To see the development of Santa's Shop, go here.
The Ultracapacitor Powered Robot
Pretty Useless Machine—featured on Instructables.com—posted in their Dec. 1 newsletter to 2 million viewers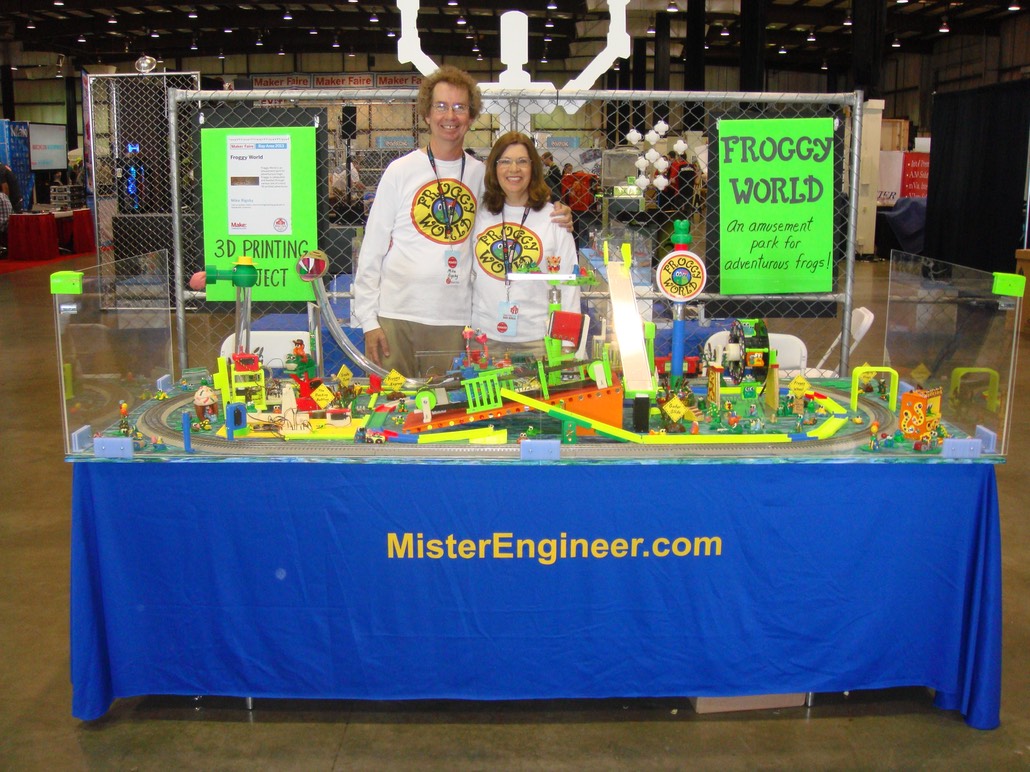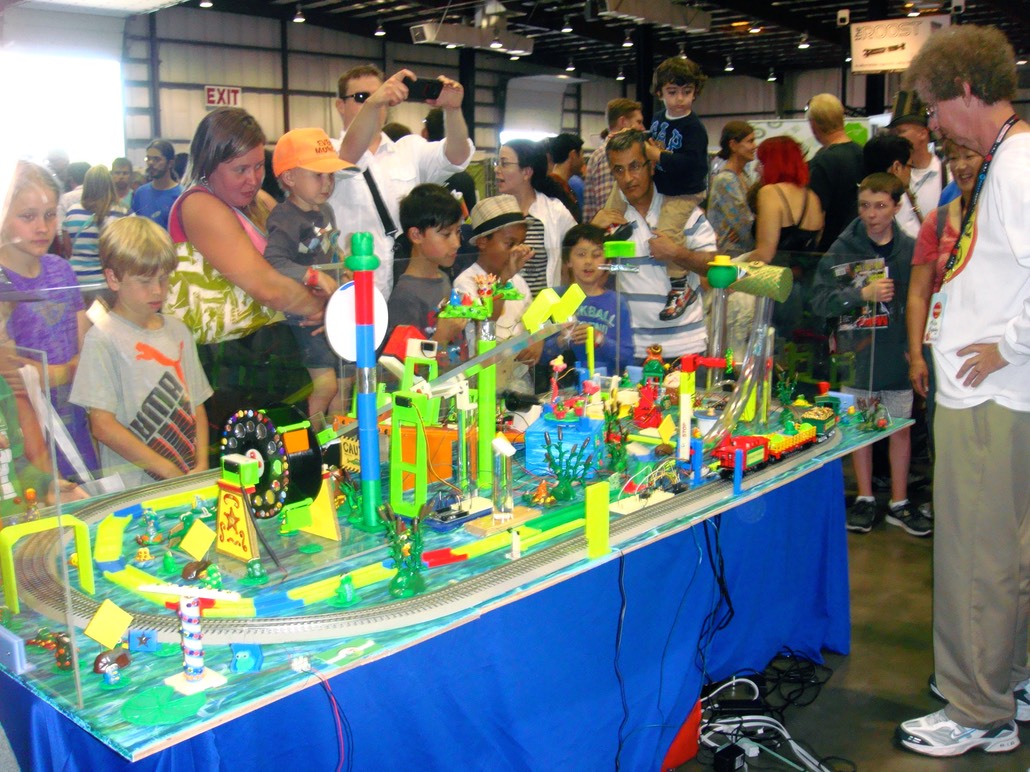 To contact Mike use   mrigsby@pipeline.com